email :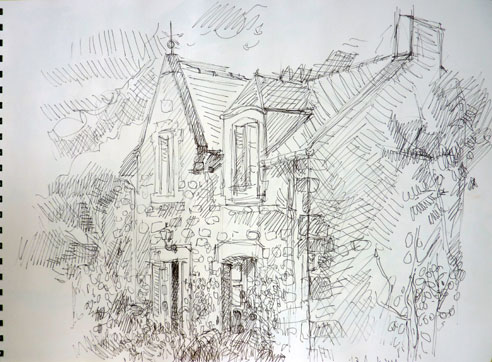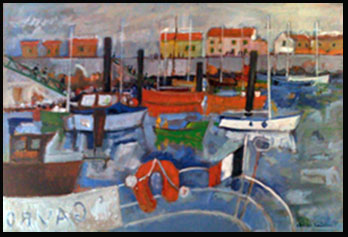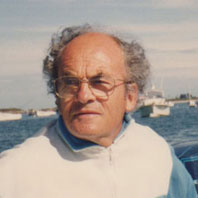 Artist Painter of the beautiful Anjou Region along the Loire River Valley in Western France, Charles Badoisel also painted his cherished birth Region Brittany (with the villages of Saint-Briac and the renowned cities of Dinard and Saint-Malo). From each journey he made in France or around the world, he would always bring his pastel and colors to make live sketches, drawings or paintings.
NEWS 2014 : Charles badoisel mentioned in the dictionary of painters and sculptors of  Anjou written by Fabrice Masson at Geste publisher.
The dictionary gives a short paragraph on the life of the french artist Charles Badoisel and gives a snapshot of 3 of his paintings which belong to the collection of the Fine Arts Museum of Angers : namely "General view of Angers", "Celebration of the liberation of Angers in WWII", "Rue d'Alsace in Angers".The painting "Celebration of the liberation of Angers in WWII" was selected in the exhibition "Peintres Témoins de leur temps" at the Galliera Museum in Paris back in 1963.
CHARLES BADOISEL ( 1925-2009 )
     French landscape painter of the city of Angers in Western France originally from Brittany. He mastered the techniques of oil painting, watercolor, gouache, oil pastel and pencil drawing.
    His painting exhibitions were held in the Grand Salons of Paris in the 1950s :
Salon of the Young Painters
Salon of the Independent Artists
Salon of the Painters Witnesses of their Time
Salon Comparisons
Salon of Drawing and Watercolour
Salon d'Automne
     In the 1980s, he actively participated in the Salon of the City of Angers.
--------------------------l-----------------------------------